Yaroslav Demchenkov
Deputy Minister of Energy, Ukraine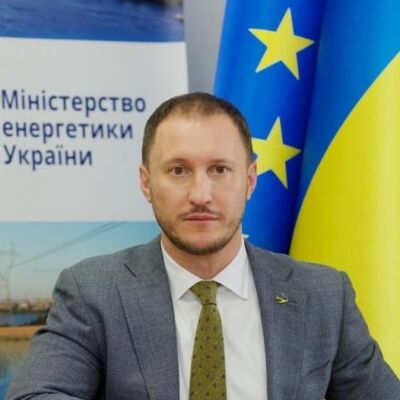 Yaroslav Demchenkov
Deputy Minister of Energy, Ukraine
The Cabinet of Ministers of Ukraine appointed Yaroslav Demchenkov to the position of Deputy Minister of Energy and Environmental Protection of Ukraine on May 27, 2020 and later reappointed to the position of Deputy Minister of Energy for European Integration.
With a master's degree in International Law, Mr. Demchenkov has 20+ years of experience in developing, implementing and managing international projects in energy, green economy, infrastructure and other sectors. He has worked for the United Nations Development Programme (UNDP), the United Nations Office for Project Services (UNOPS), and the World Bank. His expertise covers the spheres of project management, governmental and international relations, as well as policy making.
Mr Demchenkov has profound knowledge of the functioning of government authorities, policy analysis and public decision-making. For a long time, he has served as a senior official at the Ministry of Economy of Ukraine, the Presidential Secretariat and the Secretariat of the Cabinet of Ministers of Ukraine, as well as at the Verkhovna Rada of Ukraine.
Mr Demchenkov has experience in the socio-political sphere. He was the founder and active participant in a number of public initiatives, and elected a member of the Chernihiv Oblast Council.
Deputy Minister Demchenkov is in charge of several areas, including international cooperation, European integration and enforcing the powers of the Ministry of Energy of Ukraine to manage the corporate rights of PrJSC National Power Company Ukrenergo and JSC Main Gas Pipelines of Ukraine.