Prof Suahasil Nazara
Vice Minister of Finance, Indonesia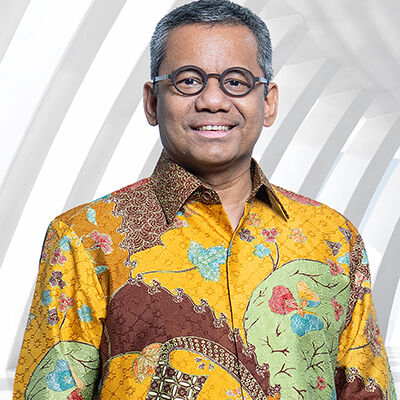 Prof Suahasil Nazara
Vice Minister of Finance, Indonesia
Suahasil Nazara is the Vice Minister of Finance, Republic of Indonesia, having been appointed since October 25, 2019. He was previously appointed as Chairman of Fiscal Policy Agency, at the Ministry of Finance, Republic of Indonesia, having been appointed on October 31, 2016.
Currently, Suahasil has been given a mandate by the President as Chair of the National Economic Recovery Task Force since March 2021 and is also trusted to become Deputy Chairperson of the Job Creation Law Task Force since May 2021.
Prior to his appointment at the Ministry of Finance, Suahasil was an active and leading economist as a member of the Indonesian Economist Association, the Expert Team for Minister of Finance on Fiscal Decentralization (2009-2011), and the National Economic Committee (2013-2014). He was previously also active as Vice Chairman of Supervising Committee of the Indonesian Decentralization Watch (2009- 2015) and the Policy Coordinator at the Secretariat of the National Team of Poverty Reduction Acceleration at the Office of the Vice President (2010-2015).
Suahasil Nazara is a committed academic. He joined the government official as a lecturer at the Faculty of Economics, University of Indonesia (1999) which he then held different positions: Head of Graduate Degree Program in Economics (2004-2005), Director of Demographic Institute (2005-2008), and Head of Economics Department (2009-2013). In 2009, Suahasil obtained the status of Professor in Economics.