Jonathan Wilkinson
Minister of Natural Resources, Canada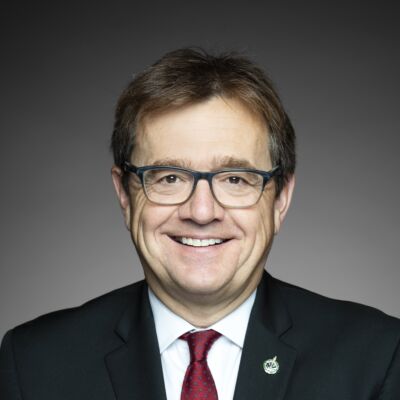 Jonathan Wilkinson
Minister of Natural Resources, Canada
n the modern world, accepting the reality of climate change and taking aggressive action to reduce emissions from the production of oil and gas is critical for any producing country that wishes to capitalize on its resources during the energy transition and into a post-2050 net zero world.
The Honourable Jonathan Wilkinson was first elected as the Member of Parliament for North Vancouver in 2015. He has previously served as Minister of Environment and Climate Change and Minister of Fisheries, Oceans and the Canadian Coast Guard, and Parliamentary Secretary to the Minister of Environment and Climate Change.
Minister Wilkinson spent more than 20 years in the private sector, holding leadership positions with a number of companies dedicated to the development of green technologies, including as CEO of both QuestAir Technologies and the former BioteQ Environmental Technologies (now BQE Water), and as Senior Vice-President of Business Development with Nexterra.
A Rhodes scholar, Minister Wilkinson holds degrees from the University of Saskatchewan and McGill University in Canada, and has served on several industry and charitable boards, including the British Columbia Technology Industry Association.