Jochen Hauff
Director of Corporate Strategy, Energy Policy & Sustainability, BayWa r.e. Global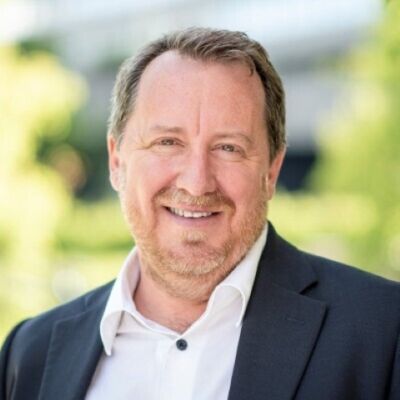 Jochen Hauff
Director of Corporate Strategy, Energy Policy & Sustainability, BayWa r.e. Global
To accelerate the growth of renewable energy is the most important step for a global green future. Target setting is not enough. We need to secure a transparent & sustainable supply chain, societal acceptance and clear investment signals. Only investments in sustainable energy options should pay out.
Jochen Hauff leads Corporate Strategy, Energy Policy and Sustainability for the global Baywa r.e. Group.
BayWa r.e. is a solar and wind project developer and industrial RES solution provider active in over 30 counties in Europe, the Americas and Asia Pacific.
At BayWa r.e. for over 8 years, Jochen leads the Group Strategy process, is in charge of implementing its Sustainability Commitment "beyond carbon" and is responsible for formulating political positions based on systematic market intelligence. He leads specific Task Forces such as BayWa r.e.'s aid for Ukraine and on the topic of Human Rights in the supply chain.
Jochen is Vice President of SolarPowerEurope, the solar association for Europe and a faculty member at the Renewable Energy Management Program of St. Gallen University. He contributes actively to the energy debate at conferences and is committed to spread the word at universities and schools and, of course, on LinkedIn.