Jaime Luyo Kuong
Vice Minister of Electricity, Peru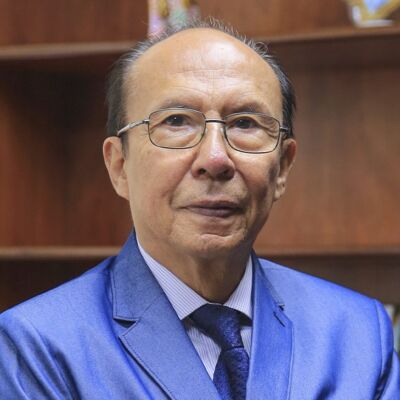 Jaime Luyo Kuong
Vice Minister of Electricity, Peru
Luyo Kuong is an electronic engineer from the National University of Engineering (UNI). He holds a Master of Science degree in Electrical Engineering from Rensselaer Polytechnic Institute (USA) and a PhD in Economics from the Universidad Nacional Mayor de San Marcos (UNMSM). He also has postgraduate studies at Duke University (USA) and at the International Centre for Theoretical Physics (Italy).
He has received several distinctions, including the recognition of "Engineer of the Year" (1996), awarded by the Society of Engineers of Peru; the "Scientific Merit Award" presented by the UNMSM in 2000; and the award of "Outstanding Engineer" granted in 2012 by the Association of Engineers of Peru.
Luyo Kuong has worked as a consultant in various public sector institutions, including the Ministry of Education, the Ministry of Energy and Mines, the Supervisory Body for Investment in Energy and Mining (Osinergmin), Electroperu, Concytec; and his contribution in the private sector has been related to large development projects.
In the field of energy, he has specialised in policy and planning for sustainable energy development; design, regulation, supervision and monitoring of electricity and hydrocarbon (gas and oil) markets; planning the expansion of energy infrastructure (electricity, gas and renewable sources); energy production with renewable and clean sources; rural electrification, among others.