Hanane El Hamraoui
Vice President Industry, HDF Energy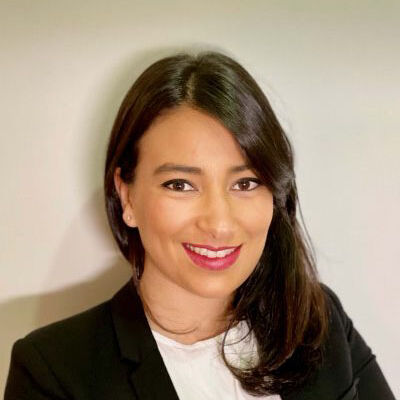 Hanane El Hamraoui
Vice President Industry, HDF Energy
"Energy transition will involve working together. Hydrogen has the potential to be a powerful enabler of this transition. It can help drive the decarbonization of entire industrial sectors and combat climate change in the process – be it as e-fuel in the transport sector or as a way of reducing emissions in steel production and numerous other industries."
Hanane El Hamraoui is Vice President Industry in HDF, a French project developer and long-term investor dedicated to utility-scale projects including hydrogen. She is in charge of HDF Industry, the industrial business unit, which manufactures multi MW hydrogen fuel cells. The fuel cells are assembled in the HDF factory in Bordeaux.
Previously, Hanane was Head of the industrialization for Arcelor Mittal Exosun (5 years), a world-leading supplier of solar trackers. She has worked in the energy industries since 2012 as an engineer and has a double, first-class honor, degree in Mechanical and Aerospace Engineering from the National Institutes of Science and Technology and from the University of Seoul.