Hajar Yagkoubi
Dialogue Ambassador BETD.23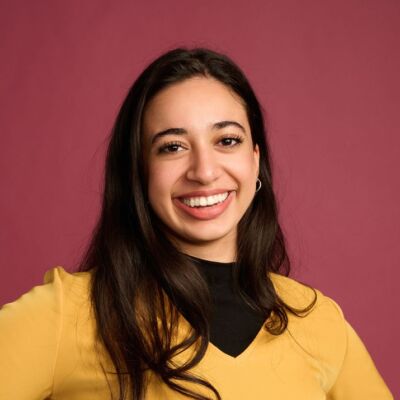 Hajar Yagkoubi
Dialogue Ambassador BETD.23
The most important step to secure a global green future is to change the accountancy standard in a way such that the environmental and social impact of corporations carry just as much weight as financial impact. Consequentially, we need this reflected in all facets of the system, in profit-and-loss statements there should be actual environmental costs for which accountability should be taken.
Hajar is a former UN Youth Representative for the Netherlands. During her mandate as a Youth Delegate Hajar gathered input from young people on topics such as the climate crisis, Human Rights, and Security. That input was presented through speeches that Hajar gave at the UN but also in conversation with (prime)-ministers, legislators, and politicians. Currently, she works on enhancing youth participation and climate action as a public speaker, advocate, and consultant.
Hajar also co-founded Network 2100 and through it, advocates for the inclusion of young people in (supervisory) boards of corporations. She is a bridge between the corporate world and her activistic generation and advocates for ways in which firms can embody sustainability, climate action, and a broad definition of prosperity. She studies International Business at the university, which adds to her knowledge of both businesses and the transition with regard to ESG that current-day issues require.