Gauri Singh
International Renewable Energy Agency (IRENA)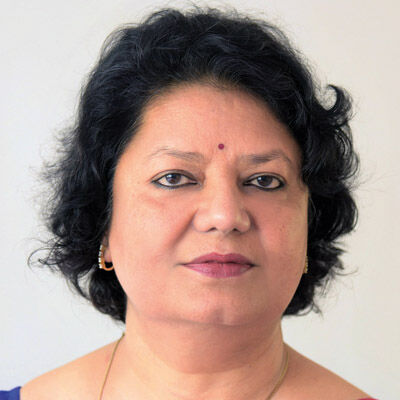 Gauri Singh
International Renewable Energy Agency (IRENA)
"Scaling up of public investment by the governments on grid infrastructure and mitigation of off taker risk for renewable energy and energy efficiency projects to attract and crowd in private capital investments into renewables."
Gauri Singh is the Deputy Director-General of the International Renewable Energy Agency. She is a career bureaucrat with over thirty years' experience in policy formulation, implementation and policy advocacy in the field of renewable energy, sustainable development and livelihoods. She has worked at federal level in the Government of India and in Madhya Pradesh.
In the field of new and renewable energy, she has vast experience of policy formulation, coordination, and international cooperation. Policy initiatives led by her include, the policy framework of National Solar Mission of India 2010, to build solar power capacities in India.