Antje Klauss-Vorreiter
CEO / GREEN Solar Academy Pty Ltd.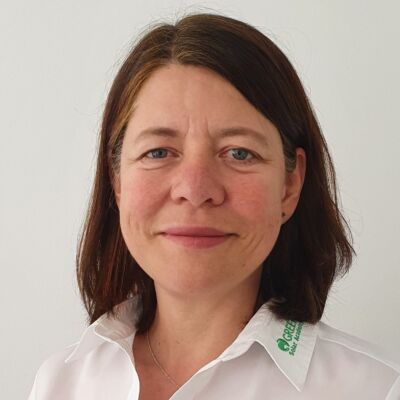 Antje Klauss-Vorreiter
CEO / GREEN Solar Academy Pty Ltd.
We need to quit our euro-centric thinking patterns and stop trying to transfer solutions. We need to trust that "developing countries" have the capacity to find solutions that sustainably work in their context and we need to focus on supporting these people rather than taking over.
Antje has a comprehensive German Engineering education and more than 20 years professional experience as project manager, training developer and trainer in the field of environmental engineering and renewable energy. Together with Vivian Bluemel, Antje leads GREEN Solar Academy with the motivation to create Africa's biggest network of solar installers and equip everyone with knowledge and skills to transition to 100% renewables.