Anne-Laure de Chammard
Group Executive Vice President & Member of the Executive Board, Siemens Energy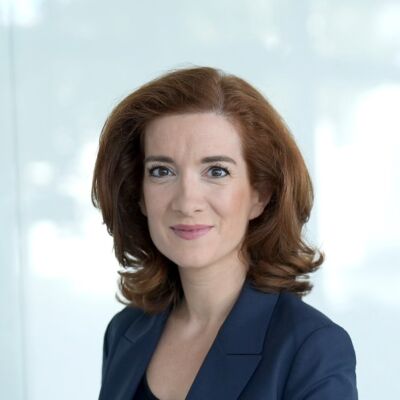 Anne-Laure de Chammard
Group Executive Vice President & Member of the Executive Board, Siemens Energy
Energy transition is the key to a global green future. But there is no 'silver bullet' for a just energy transition. What we need is a holistic and diversified energy mix that is not only sustainable but also reliable and affordable, ensuring that no one is left behind. The existing infrastructure can and must be used as part of the solution.
Anne-Laure de Chammard was appointed Group Executive Vice President and Member of the Executive Board of Siemens Energy in November 2022. She is responsible for the "Transformation of Industry" global Business Area with more than 14,000 employees in over 60 countries. The portfolio includes green hydrogen production and mission-critical rotating equipment, and electrical, automation, and digital offerings that help industrial companies decarbonize their operations at all levels. In addition, she holds responsibility for the regions Asia-Pacific and China.
A French citizen, Anne-Laure, holds master's degrees in engineering from Ecole Polytechnique and from Ecole des Ponts, and holds a master's degree from Harvard University. She has extensive global management experience in the areas of industrial and energy services, strategy, innovation, research & technology, and was responsible for public-private partnerships at the French Ministry of Energy and the Environment.
Prior to joining Siemens Energy, Anne-Laure was CEO of ENGIE Energy Solutions International (2021-2022), overseeing the energy efficiency services and low-carbon energy production business (€4 billion turnover, 20,000 employees, in over 20 countries). Before her appointment as CEO, Anne-Laure shaped ENGIEs strategy in its zero-carbon transition as Group Chief Strategy, Innovation, Research and Technology Officer (2019-2021).
Anne-Laure was ranked second in the "Choiseul 100" of "French economic leaders under 40" in 2019, and was selected "Young Global Leader of the World Economic Forum" in 2021.