Agnès Pannier-Runacher
Minister for Energy Transition, France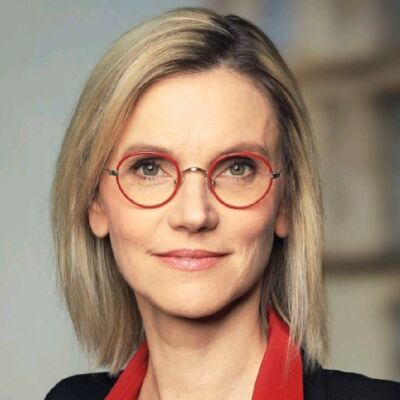 Agnès Pannier-Runacher
Minister for Energy Transition, France
In order to secure a global #GreenFuture we must transform the way we produce and consume goods and energy. This will require the commitment of all our vital forces. Only our actions and their results will restore our youth's trust in the future. We will be up to the challenge!
Agnès Pannier-Runacher has been appointed Minister for Energy transition in May 2022.
She was before Minister Delegate for Industry, attached to the Minister of the Economy, Finance and the Recovery Bruno Le Maire between July 2020 and May 2022, after being Deputy Minister since October 2018.
Before joining the Government in 2018, she was Deputy Chief Executive Officer at Compagnie des Alpes (2013-18), a leading listed player in the European leisure industry and world leader in managing ski areas.
Beforehand, Agnès was Customer Business Unit Director at Faurecia Interior Sustems (automotive industry) (2011-13), Executive Director at Fonds stratégique d'investissement, Deputy Director of Finance and Strategy at Caisse des Dépôts et Consignations (public financial institution, 2006-08) and chief of staff at Assistance Publique – Hopitaux de Paris.
She graduated from HEC and ENA civil service school. She holds CEMS Master's degreee (HEC-Köln–Universität).